Une expérience culinaire immersive, authentique et saine, disponible le dimanche au Libshop Etienne Marcel.
With this typical Lebanese brunch from the land of the Cedars, we would like to take you on a journey through our Levantine morning memories.
Outre son aspect authentique, ce brunch respecte les standards de l'alimentation méditerranéenne, dont les études ont montré les vertus pour la santé métabolique, cardiovasculaire et pour l'espérance de vie : une dominante végétarienne, un apport en légumineuses, des produits bruts, et l'utilisation d'aromates sains et naturels.
On the menu, an assortment of mezzes to start with the Lebanese labneh tzatziki made with curd, cucumber and mint, a delicious Lebanese Zaatar pizzette, this famous blend of spices (thyme, rosemary, savory, oregano, etc.), as well as a halloumi cheese delicately toasted.
Next are the authentic legume dishes served in the early morning in Lebanon, namely Foul Moudammas and Balila salad. These two tangy dishes are the keystone of the typical Lebanese breakfast, followed by the ancestral "Lebanese style" omelet with parsley and onion, served with its delicious fattouche salad, the Lebanese peasant salad.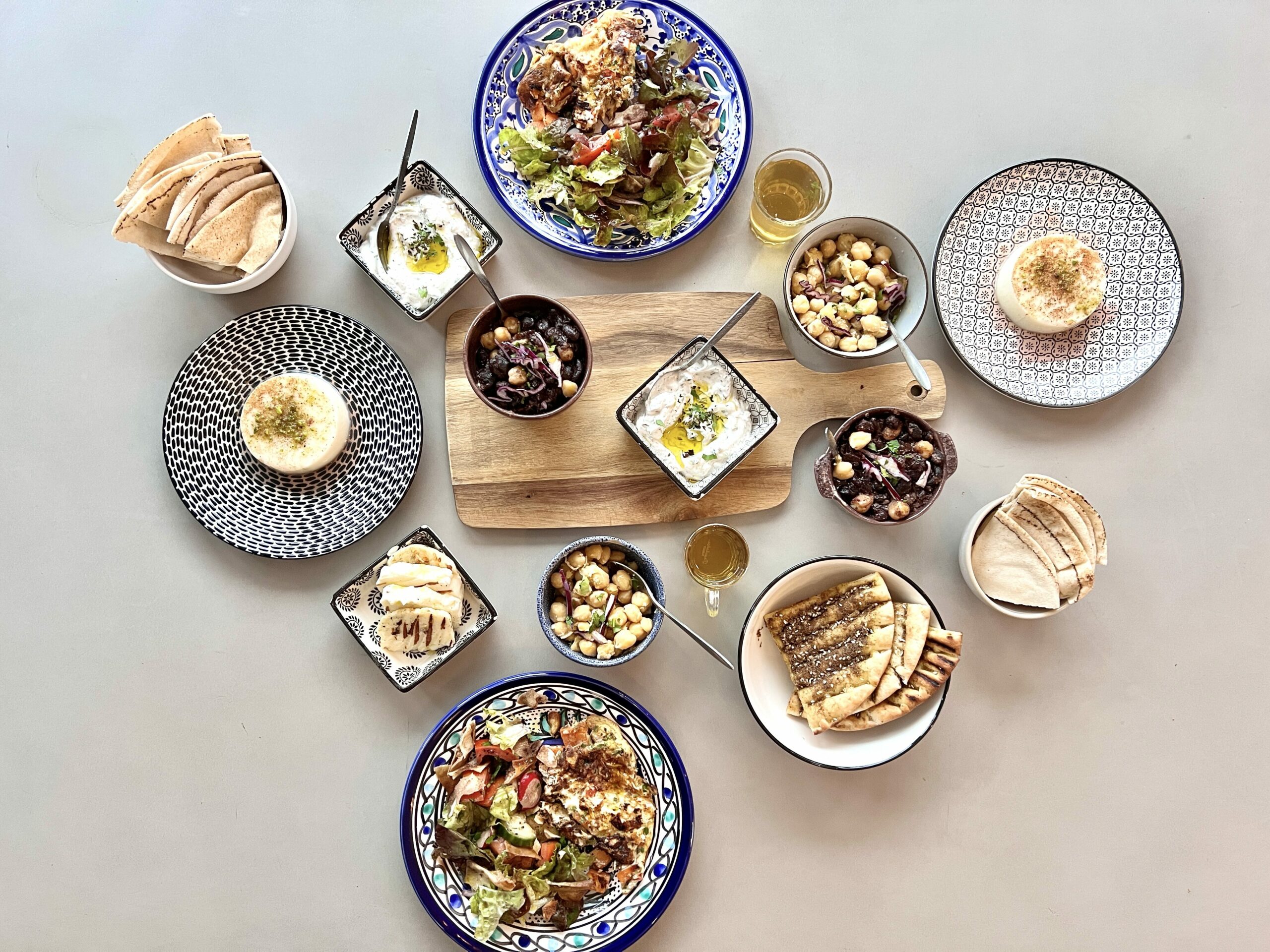 For dessert, the legendary Lebanese flan scented with rose and orange blossom, accompanied by a hot drink of your choice, including the famous Zhourat, the typical Lebanese infusion. As for cold drinks, you will have the choice between a soft drink or the famous Lebanese Jelleb, with rose or date...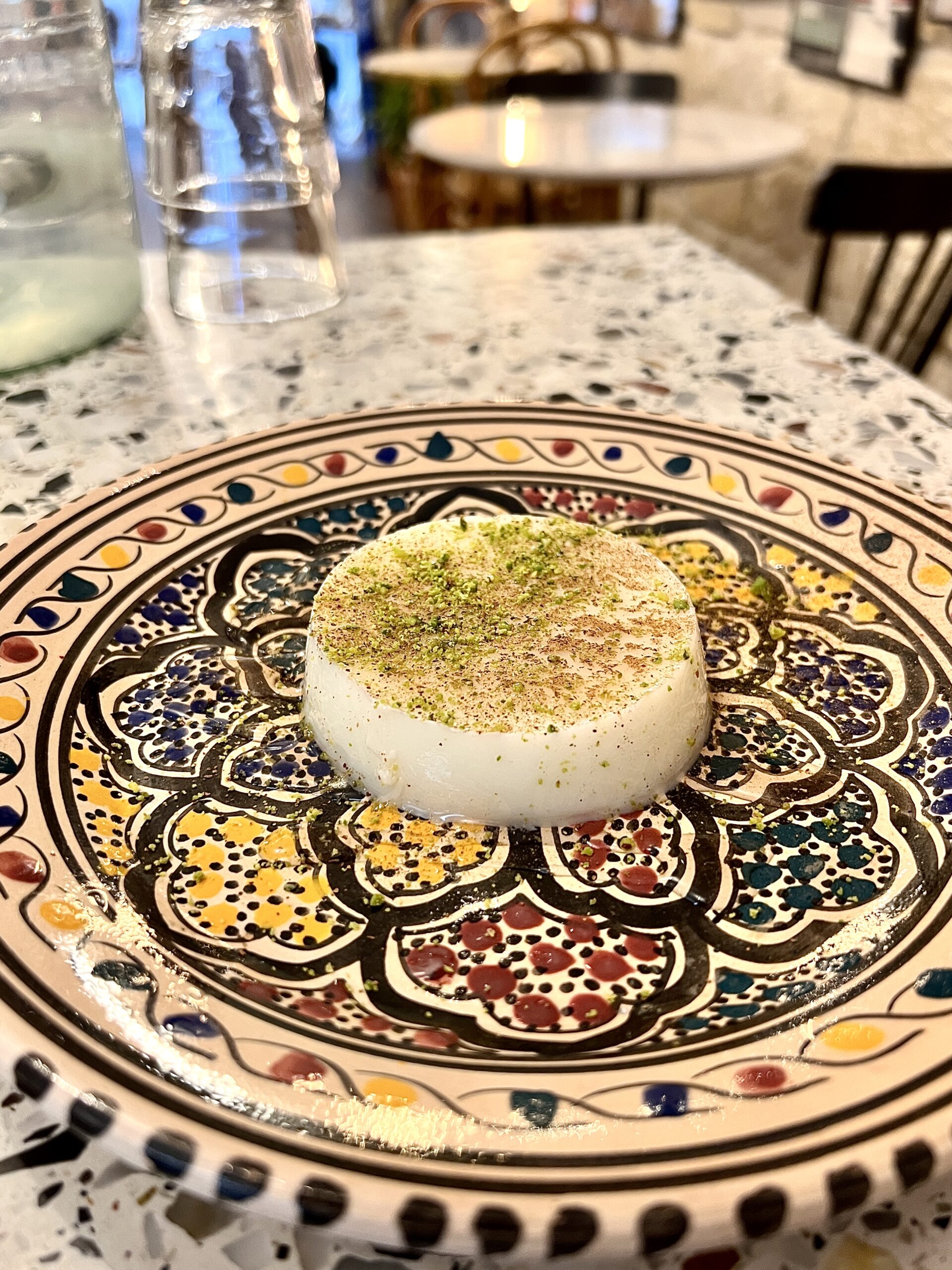 The authentic Lebanese Brunch, by Libshop
Une expérience culinaire immersive, authentique, faite maison et saine, disponible le dimanche au Libshop Etienne Marcel.
Assortment of 3 mezzes: Labneh Tzatziki style, Zaatar Pizzette and halloumi cheese.
Assortment of legumes: Foul Moudamas and Balila Salad
Lebanese omelette and Fattouche salad
Lebanese flan with rose and orange flower
One hot and one cold drink of your choice.