If you want to visit one of the oldest cities on earth, still inhabited today, start with the old town of Byblos. A true ancient city, the city of Byblos, in Lebanon, has been inhabited by mankind for more than 7000 years. And since then, its historic city, its commercial tradition, its ramparts dating from the time of the Crusades and its old souks continue to interest visitors from all over the world.
Like Lebanon, its country, the city of Byblos still retains the traces of the many civilizations that have crossed paths there. You will easily see this by visiting the many architectural and historical sites that adorn its streets.
The ancient site of the city is one of the must-sees to visit in Byblos. This part of the city is home to most of the vestiges of Byblos' past: Roman columns, Persian fortifications, Crusader citadel and Phoenician walls.
The tombs of the kings of Byblos are also worth a visit, especially that of Ahiram. The oldest inscription in Phenicia is lying on his sarcophagus which is now on display in the museum of Beirut.
Beyond this historic landscape, the medieval port is also a true symbol of the old town of Byblos. It is arched by two small crossed towers, once linked by a chain to prevent access
City of culture par excellence, Byblos would be the origin of the name of the Bible. According to the story, it was from Byblos that Phoenician traders imported the famous papyrus from Egypt, used to make the Bible. It is also in Byblos that the Phoenician alphabet was born, before the discovery of our modern alphabet.
Built simultaneously with the Crusader Castle of Byblos in the 12th century, the ramparts of the old town extend over 270 m from east to west, and over 200 m from north to south. They feature ancient column shafts implanted directly into the walls, as well as towers planted in several places.
Churches and mosques are also interesting points of visit in Byblos. Among the most visited are the mosque of Sultan Abdul Majid dating from 1648, the Church of Our Lady of the Sea erected in the 18th century, the Cross Cathedral of St Jean built around 1115 and the Church of Our Lady of Deliverance built in the 12th century. century.
Finally, for souvenirs, do not hesitate to browse the pedestrian souks, recently restored by the General Directorate of Antiquities (DGA). You will find small souvenir shops, many restaurants and various stalls.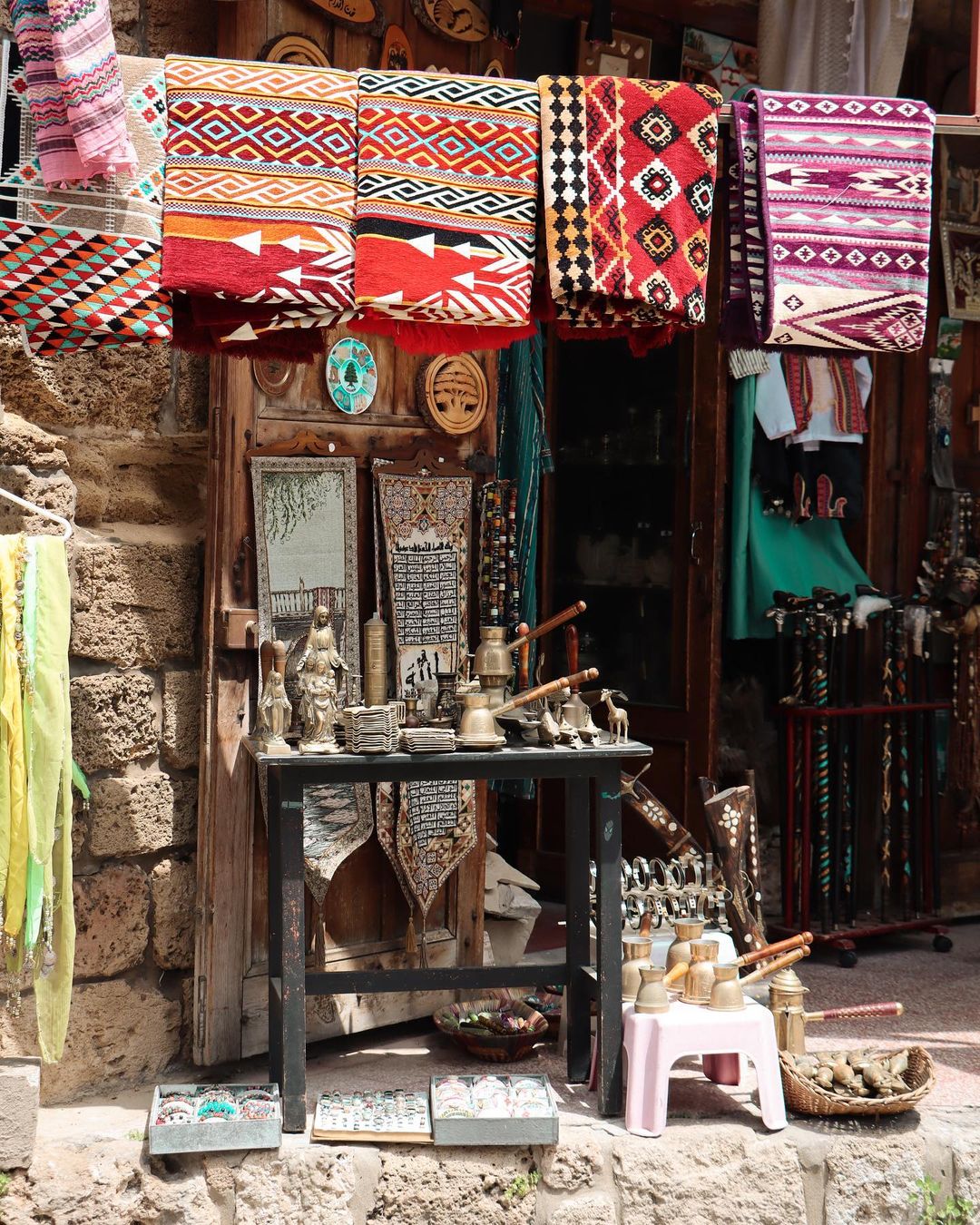 Finally, you can't go to Byblos without going to one of the pretty beaches of Jbeil. How not to quote the Edde Sands, which we have already reviewed in this guide, but it's not the only pretty beach in the area. You will also find many bars and restaurants not to be missed.