Located in Byblos (Jbeil), here is one of the largest private beaches in Lebanon, I named Edde Sands & Wellness Resort.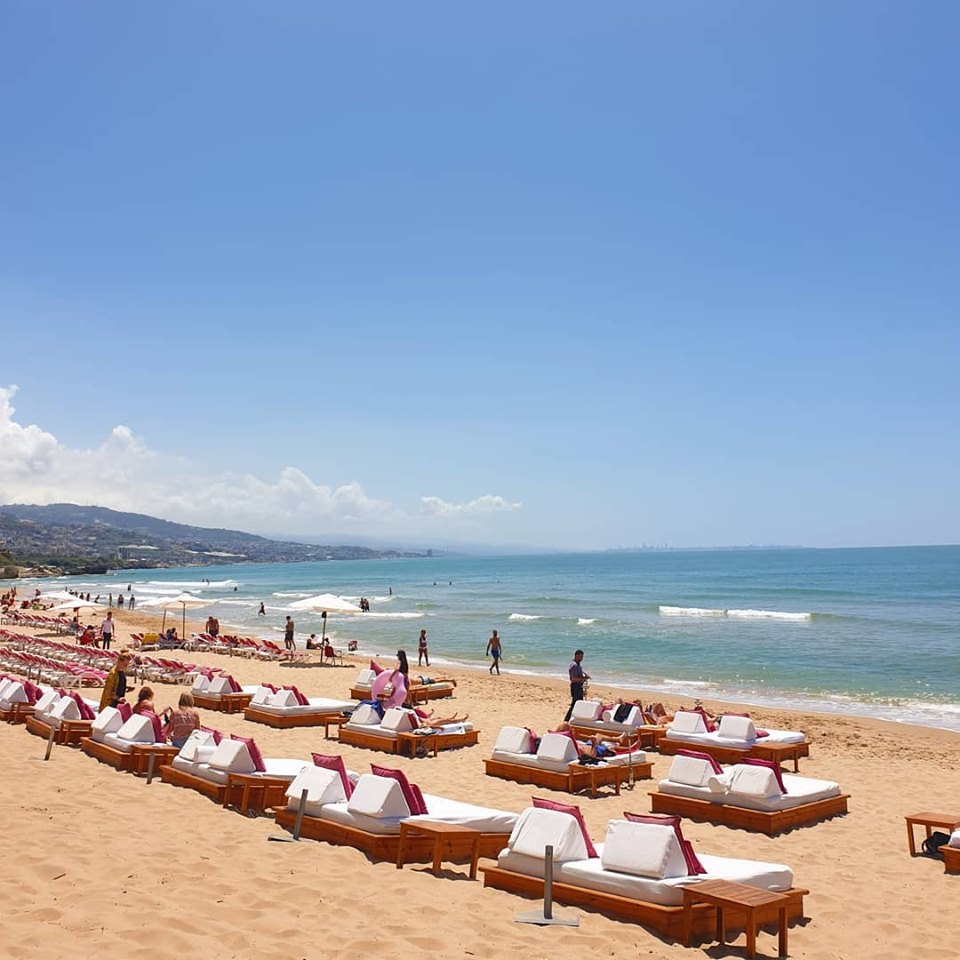 It is one of the must-visit seaside resorts when staying in Lebanon, and I had to add it to my famous guide "Lebanon by Libshop", the summary of which you will find here.
The complex, inaugurated in August 2003, extends over an area of 100,000 m² including 6 swimming pools, around ten bars and restaurants, a spa as well as a long and beautiful beach of 220 m.
The Edde Sands sees nearly 3,000 weekend visitors in the summer. The place is particularly popular for the splendid panorama it offers over the old town of Byblos. A meeting place for many foreign and local visitors, the setting is conducive to a beautiful sunny day.
You can go to the Edde Sands for the day to enjoy the beach and the food, Or to book a room for several days.
All rooms in the resort open out onto a small private balcony with stunning views of the courtyard or the sea. For special events, the property also offers private romantic dinners.
At the Edde Sands, the atmosphere is family and good-natured. In the evening, various entertainment provided by local and international DJs follow one another around the swimming pools or on the beach. And the night, the sunset is magical.
The edde Sands actually bears the name of its creator, Roger Edde, a Lebanese public figure straddling politician, businessman and philanthropist, who worked hard to restore Byblos to the place that this city deserved, in particular through this seaside resort born during the golden age of Lebanese beaches, in the early 2000s.
The particularity of the Edde Sands are its swimming pools which are available on three levels. Nothing was left to chance. The gardens and landscape have been designed to give this place a poetic and impressive dimension.
On the beach side, there are very comfortable beds but chargeable. Deckchairs, on the other hand, are free.
https://www.instagram.com/p/BiUOBuznxN-/
In terms of prices, the Edde Sands is cheaper on weekdays, and more expensive on weekends. From memory, it's between 15 and 20 dollars / person for the day.
On the snack side, we serve the usual food in Lebanon: chawarma, mezes and American snacking. The restaurant offers a perfect view of the sea.
As you will have understood, if you are passing through Lebanon, you will absolutely have to devote a day to Edde Sands. The setting, the landscape, and the beach are absolutely magnificent…