Did you know ? There St. Denis Street East one of the oldest streets in Paris, and its present reputation bears little resemblance to its long history. Indeed, few people know this, but St. Denis Street was once the queen of Paris, the business regulator, and the guide to his political opinions. Discover its secrets as incredible as they are unknown through this journey through the history of France…
Originally a royal street
The axis of rue Saint-Denis was initially drawn from the 1st century by the Romans. This road thus made it possible to direct to the cities of Saint-Denis, Pontoise and Rouen.¹
Its name refers to Dennis of Paris, and the street was in the Middle Ages considered the most beautiful, the longest, and the richest in all of Paris. Indeed, it is through this street that the processions passed during the solemn entry of kings into Paris after their coronation, or during the funerals of the kings of France in the Basilica of Saint Denis.²
Its pioneering nature makes it the first street in Paris to be paved (in the 14th century), and the first to be trodden by many travellers. Indeed, it was rue Saint-Denis that "La poste aux chevals" had been set up, and it is therefore from there that the many travellers, arriving in Paris by post coaches, discovered the city.
Since 2019, most of the old cobblestones on rue Saint-Denis have been removed and replaced with slabs and a much smoother and more uniform floor.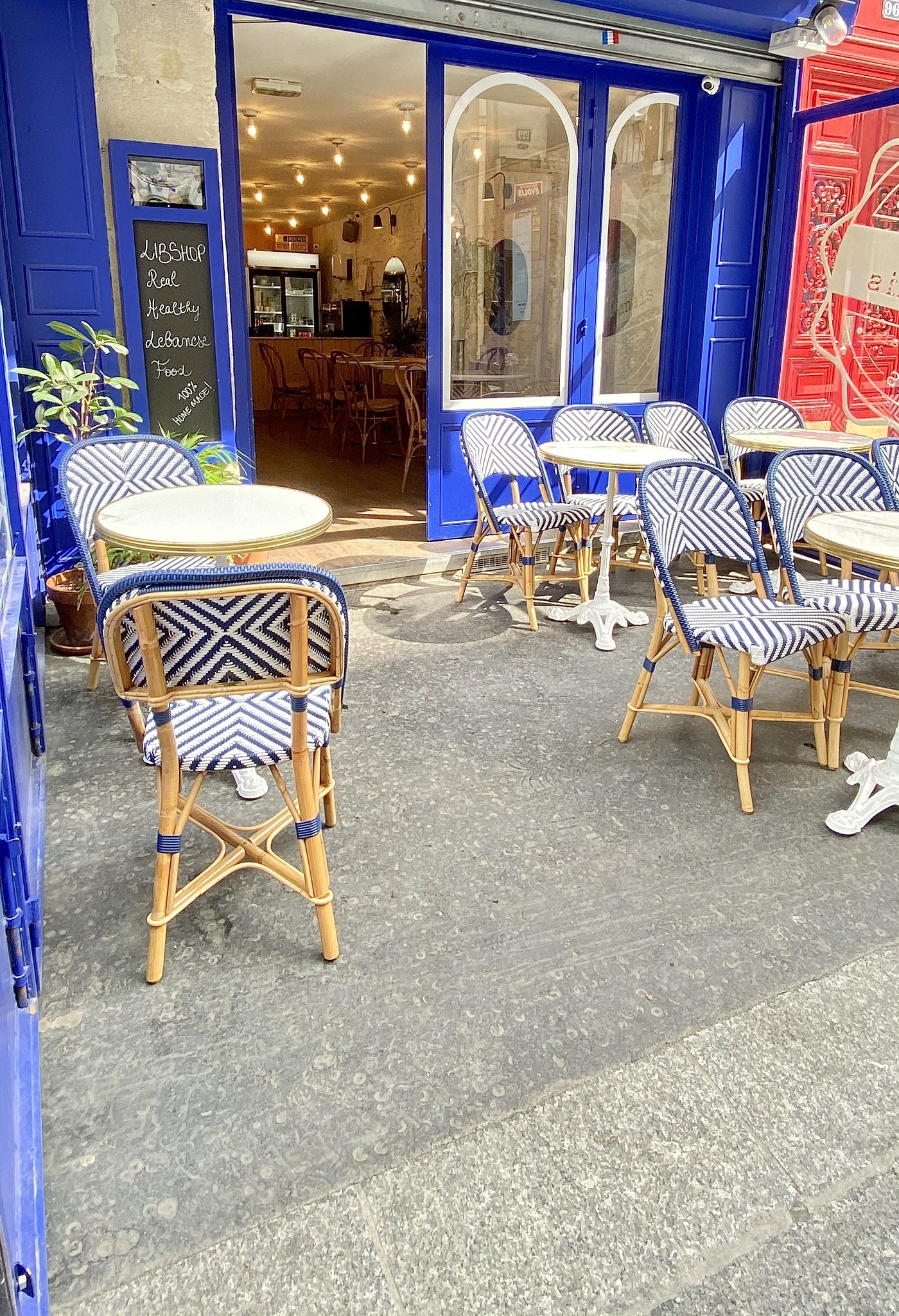 These recent works were probably undertaken in order to give the street a more "modern" side, and perhaps more practical to cross because some cobblestones were unhooking from the ground, but it is only a question of calculations because we have not no information about it.
Rue Saint-Denis, once the economic queen of Paris
Eighteen families ruled rue Saint-Denis for several centuries. If the district has often been described as a network of dirty alleys and damp walls, several clearings and successive works have been granted to it. The shops on this street were famous throughout Europe, and rue Saint-Denis represented Paris and its economic boom for several centuries..
Thus, in the 16th century, rue Saint-Denis became the center of the trade in drapery, silks, lace, haberdashery, etc… These tradesmen from father to son then built great fortunes, until reconverting themselves in justice or politics.
Rue Saint-Denis, a major political player in the history of France
The bourgeoisie of the rue Saint-Denis, because of its wealth and its commercial importance, has played a great political role throughout history. It was reputed to be "enemy of all oppression and easy to embrace all generous ideas", the limit being its "material prosperity", even if it meant turning into an opportunistic weather vane.³
It thus showed itself in turn to be Catholic, then became the center of the Third Party (which brought together sorts of "liberal conservatives"), before deciding to restore royal authority, then finally to to throw himself body and soul into the French Revolution in 1789. Nevertheless, the Terror eventually dampened his enthusiasm, and the shops of rue Saint-Denis allowed themselves to be persuaded by the royalists to support them during the insurrection of 13 Vendémiaire (an attempted coup led by the royalists in Paris on October 5, 1795).
She applauds the coup of 18 Brumaire by Napoleon Bonaparte, which marked the end of the Directory and the French Revolution, but became hostile to the Emperor when the imperial wars ruined its trade. This earned the rue Saint-Denis to be qualified by Bonaparte as the very representation of "inconstancy, vanity and Parisian stupidity".
She greeted the fall of Napoleon with joy, and the return of peace and the arrival of foreigners brought to this district an unprecedented prosperity, the cause of colossal fortunes.
June 30, 1878 marked the very first authorized national holiday, since the defeat of Napoleon III, thus heralding a new political era. Rue Saint-Denis celebrated this event, and the famous painter Claude Monet immortalized this moment through his work Rue Saint-Denis, feast of June 30, 1878, exhibited today at Rouen Museum of Fine Arts and considered a masterpiece of impressionism.
An exciting neighborhood in terms of architecture
Rue Saint-Denis is a veritable land of curiosities for anyone interested. It contains many architectural and historical secrets totally unknown, as evidenced by this building located just opposite the Libshop restaurant, and which marks the transition between art nouveau (curved lines) and art deco (cubist geometry and rigor of forms).
A mythical street forever
If rue Saint-Denis has lost its fiery militancy today, it is nonetheless a shopping street, dynamic and full of life. It has become the very embodiment of cosmopolitanism. We meet there both foreign and provincial tourists who, like travelers in the Middle Ages, start their Parisian journey by Les Halles, but also all the Ile-de-France residents who pass through this central crossroads of Paris, for work or for to stroll.
It fascinates sociologists, appeals to culture buffs, provides food and drink to partygoers, and is an essential shopping spot.. Full of remarkable buildings and buildings steeped in history, it will never cease to amaze you if you tread its legendary cobblestones, provided you open your eyes wide... and your taste buds !
What to do and where to go out in the Halles district, rue Saint-Denis and Etienne Marcel?
Rue Saint-Denis crosses the Halles district and goes as far as Porte Saint-Denis, before becoming Rue du Faubourg Saint-Denis.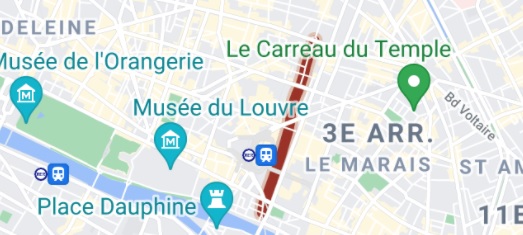 On this route, there are a lot of things to discover. Walk the pedestrian street and enjoy the architecture, the narrowness of certain passages, and raise your head to discover the buildings that cross it.
From Châtelet, you will have the opportunity to discover the very lively section of rue Saint-Denis, at the intersection of the legendary rue des Lombards: jazz clubs, Irish pubs, shisha bars, restaurants, fast food outlets and other pizzerias will leave you spoiled for choice.
At the bar level, you can try the Fucked-Sale if you like a lively atmosphere, the Guinness Tavern or the very busy Cabana Beach, a little further on the boulevard Sébastopol (but beware of the noise of the cars). Note the presence of a Black&White Burger, the brand powered by the famous youtubeur Ibrahim Tsetchoev.
Then you can go shopping during the day since you will pass by the canopy, which is the new fully renovated shopping center in Châtelet-les-Halles. You can stroll on the square of the Fountain of the Innocents, ask you at Daily bread, have a burger at Five Guys passing or waiting to reach the burger craftsman a little higher, and do some shopping (Nike, Foot Locker, etc…).
Then, you can take rue de la Grande Truanderie to reach a very pleasant little square where you can drink a coffee at the Quiet Father, At Panama or to Old Leon, which are typical Parisian brasseries, enjoy a sushi just opposite or a bao's at Baos. Also to be discovered, the ramens from Hataka Choten, a well-known small restaurant.
A little higher towards the rue du Cygne, you will have Eathai for Asian street food fans, the Roomie's which also makes good burgers, and the Zango, for world cuisine, with a calmer atmosphere.
To drink a beer, note the presence of the bar The Reset, for lovers of vintage video games, or much higher Shoe repair for a cheap beer while taking full advantage of the fervor of rue Saint-Denis, or more towards the passage du Grand Cerf, the brewery The Great Deer, a magnificent brasserie with always impeccable service. Speaking of Passage of the Great Deer, you can take a walk there, it is a very small passage but a must see. To his left, the restaurant The passage, and a whole bunch of wine bars around. Without forgetting Caryatids, a very lively bar for the end of the evening 🙂
Finally, continuing to Etienne Marcel, there too, the choice in terms of food is almost unlimited: you have the mythical Joe Allen (American kitchen), Musa the African (African brewery), Rhinoceros (ex Penderie), and on the right, returning to rue Saint-Denis, you will find the excellent restaurant pullet rue Etienne Marcel (premium French cuisine with an incredible interior decoration), the crêperie Ar Pool Gwen for a small quality Breton crepe, Sweet Bazaar for waffles and other sweets, the now famous Museum of Illusion and just to his right, our restaurant Libshop, ready to make you discover his sandwiches and other hummus prepared every day with love!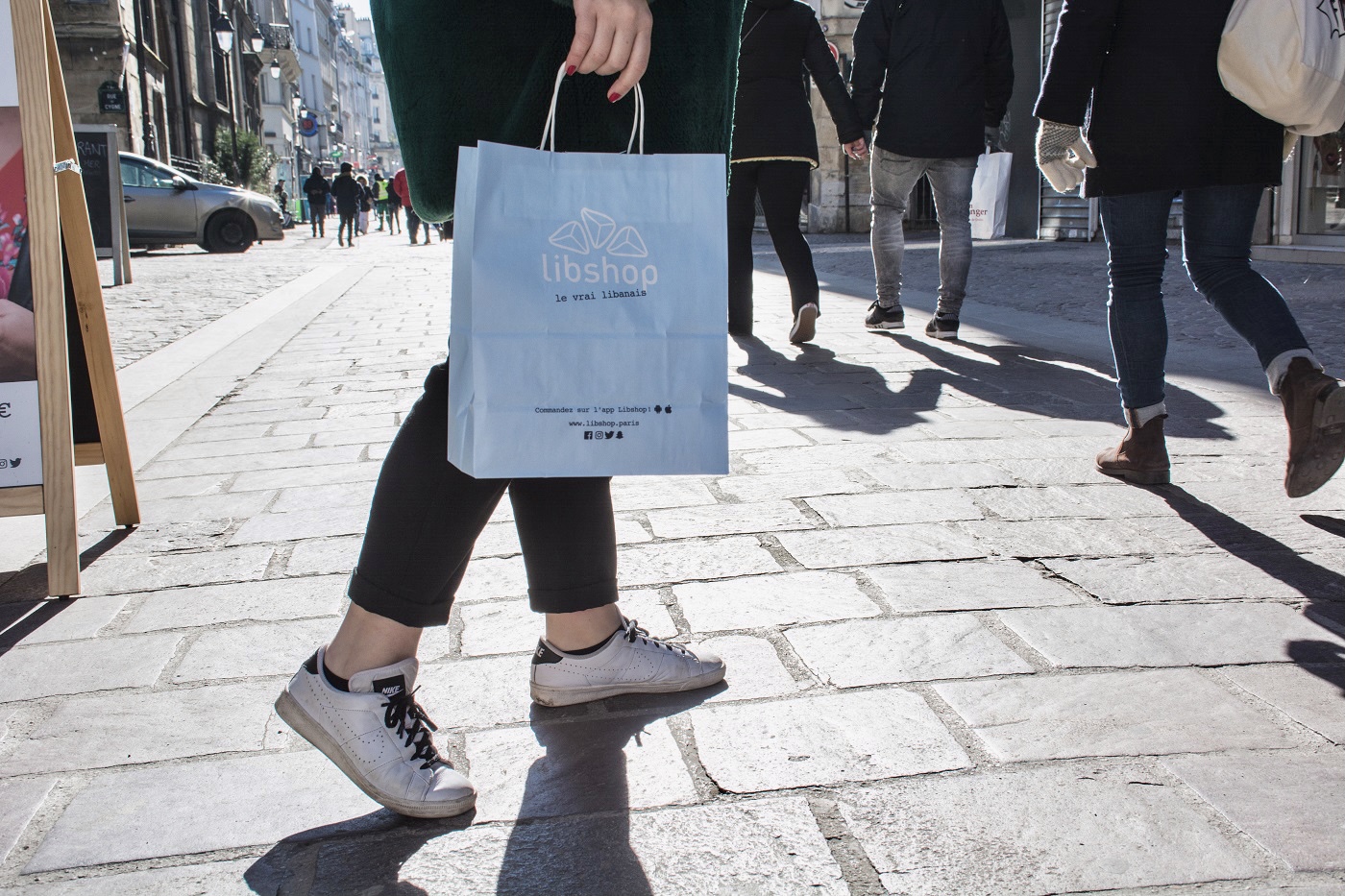 We have surely forgotten many other brands and places to discover or rediscover around rue Saint-Denis, so do not hesitate to share your favorite places in the comments!