Located at the intersection of Place des Martyrs and Rue Emir Bechir, the imposing Sunni Mohammed el-Amine mosque cannot go unnoticed.
This mosque, which adjoins the Saint-Georges Maronites Cathedral, is the largest in Lebanon, with its 9,700 m² of built-up area, its 5 domes and its 4 65 m high minarets. A visit is a must!
Built between 2002 and 2007, the Mohammed Al Amin Mosque benefited from the financing of the billionaire and Prime Minister Rafic Hariri, killed in an attack in 2005. This mosque is a true work of art which is worth more than 20 million dollars.
Inaugurated on October 17, 2008 by the son of billionaire Rafic Hariri, the Mohammed Al Amin Mosque sports an Ottoman style with local stones (chemlan). It bears the signature of Azmi Fakhoury and can accommodate 6,400 worshippers.
Located in the heart of the city of Beirut, the Mohammed al-Amine Mosque was built on the ruins of an old zaouia. From the front door, you can see a huge prayer room and an imposing chandelier.
The interior of the Mohammed Al Amine Mosque is accessible to the general public, outside prayer times. However, to be able to access it, it is essential to dress decently.
Shorts, mini-skirts and tank tops are prohibited in mosques. The guardians of the places even provide veils and abayas for tourists who wish to visit the places.
This mosque has become one of the symbols of the Lebanese capital, by its majestic side, its recent history, the scars it can represent for the Lebanese, and especially its symbolic location.
Besides the fact that you can't miss it, the Mohamed Al Amine mosque is located right next to the Saint-Georges des Maronites cathedral. This proximity has become a strong symbol, of which the photographers have not missed a beat.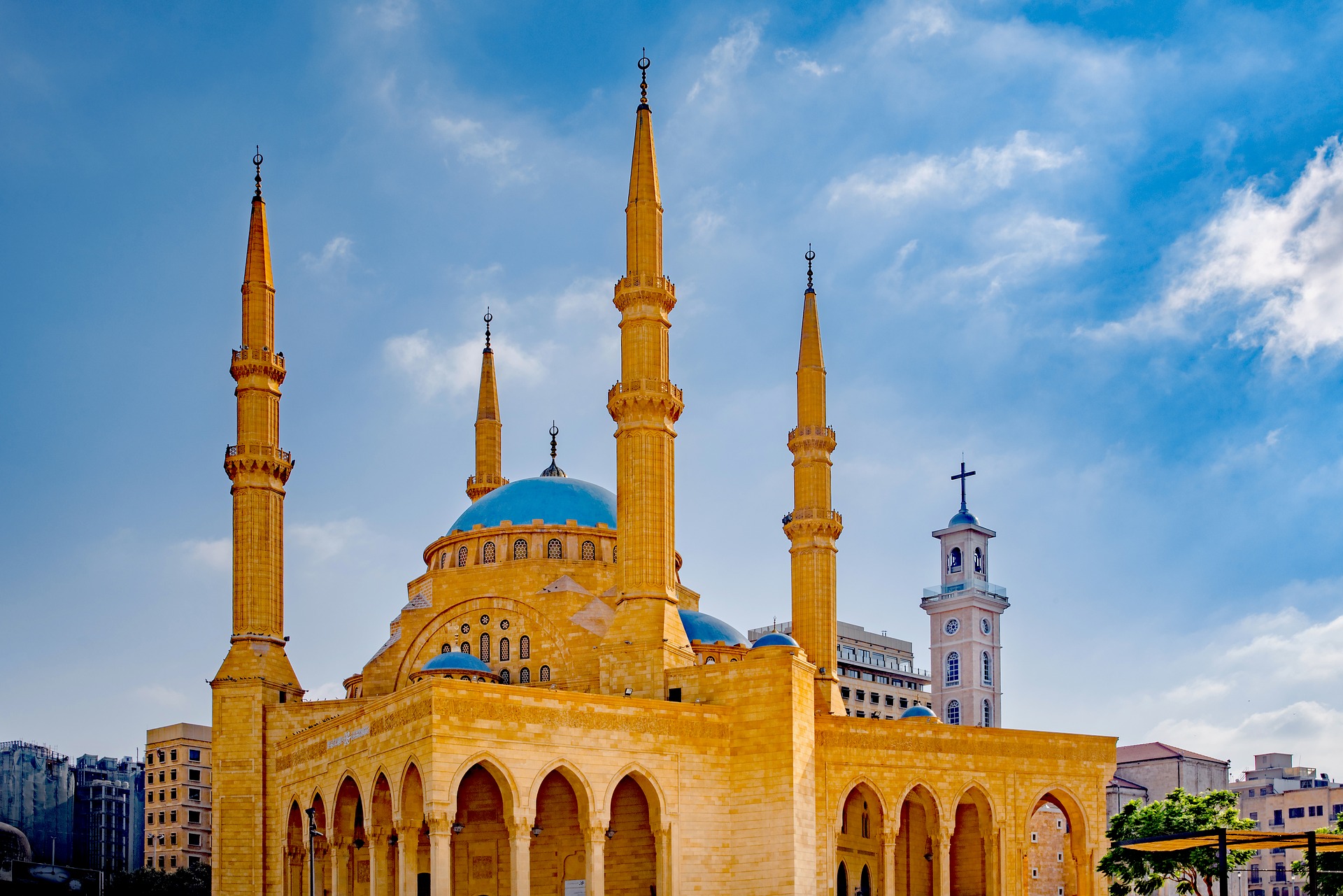 By Rami Rizk