With its 200 km of coastline and its generally sunny Mediterranean climate, Lebanon is a privileged destination for idleness and swimming. On his 80% of private beaches and its few public beaches, from north to south, the beach of Sour (Tyre in French) is undoubtedly one of the most beautiful public places in Lebanon to enjoy the sea.
Because yes, in Lebanon, the majority of beaches are private, and entry is charged. But in southern Lebanon, a small haven of happiness is an exception to the rule, and brilliantly. In Tire (where you will find on one side the cornice, on the other ancient ruins), few private beaches but rather a huge sandy beach fully accessible to the public and shared by many ginguettes, which give this place a special charm.
And within this wide range is a straw hut that makes a lot of talk about it for several years. The concept is simple: simple but qualitative beach cuisine, neat drinks and a bobo-compatible atmosphere.
I couldn't go to Lebanon without testing this hut that everyone has been talking about for years, and which is at the very end of Sour beach, if you're ever looking for it. Here are some photos from my day at Cloud 59!
In recent years, the place has been welcoming more and more visitors, mostly Westerners.
Located in a public place, far from the easy majority frequentation on the coast, the cloud 59 is a place of reference for all Lebanese.
Dalia Farran, the owner of the place, occupies one of the fifty small huts established at the exit of the city, on the public beach of Tire, property of the State. The location, occupying 12 m wide, offers a bar and some 80 tables that can accommodate up to 2,000 customers during the week.
The particularity of Tyr beach is that it is made up of many huts located side by side, including Cloud 59, at the very end of the beach.
Cloud 59 is one of the most popular locations in Tire, particularly with an expatriate clientele. On the menu, Lebanese beers, cocktails, fish and mezes delight vacationers. Not to mention the direct and free access to a fine sandy beach several kilometers long.
Near the cloud 59, you can also access a nature reserve where turtles come to hide their eggs.
An absolutely wonderful and simple place, far from the bling-bling of other Lebanese beaches, which I highly recommend!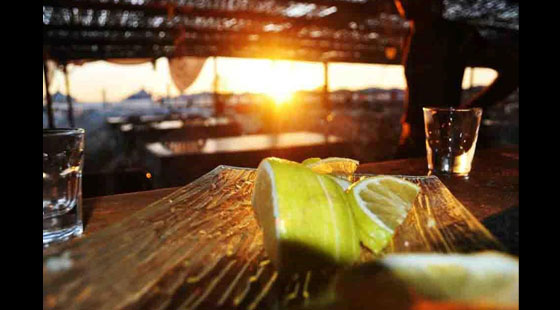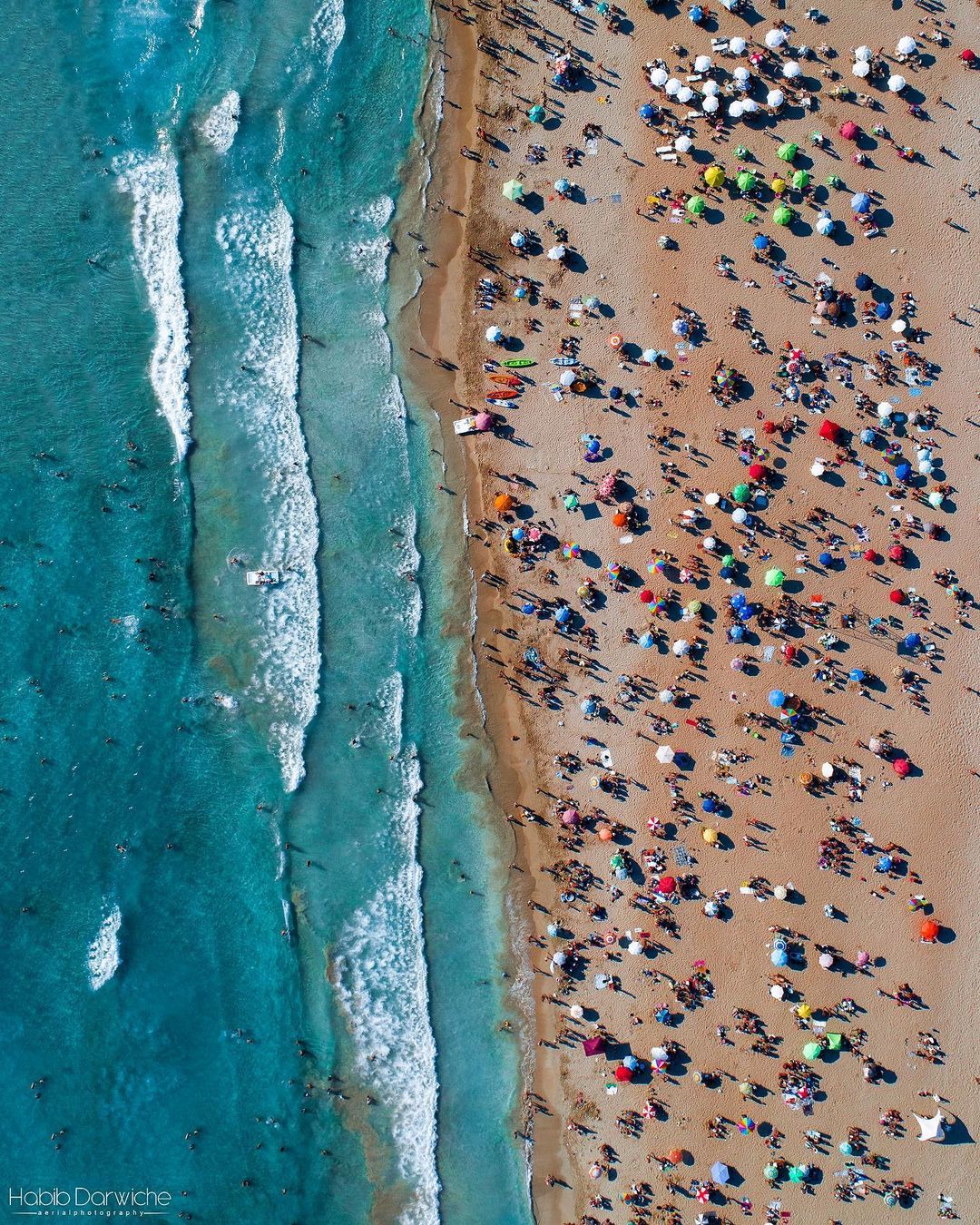 For the record, mythology tells that Europa was a Phoenician princess from Tyr. Zeus would have fallen in love with the princess, and took it from Phoenicia to Crete, which gave the continent of Europe its present name.