You could not miss the photos of this medieval castle located in Lebanon, between Deir al-Qamar And Beiteddine. Towers, ramparts, moats...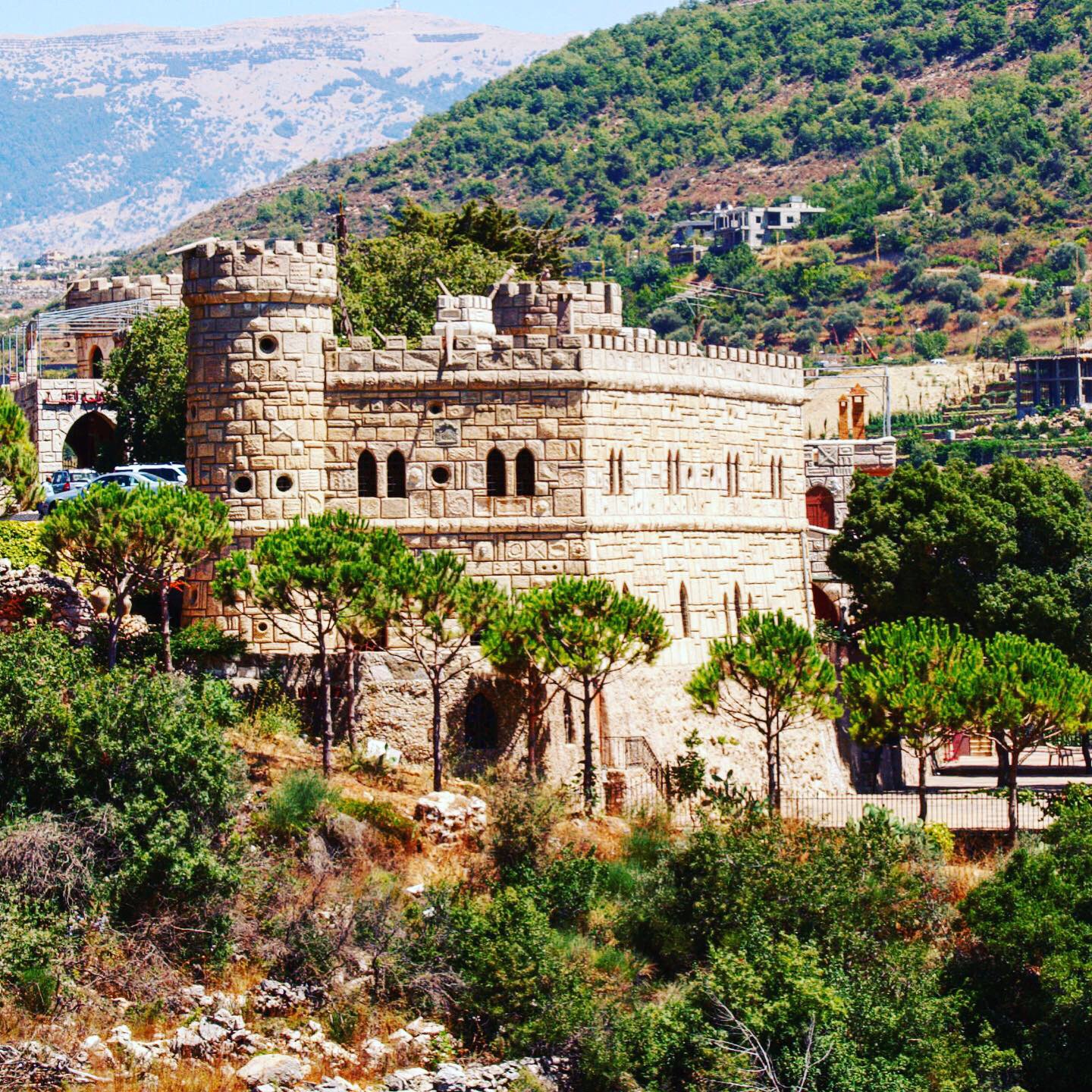 A priori, it is a real construction dating from the Middle Ages in Europe. In fact, it is a completely improbable imitation which was built in the 20th century at the instigation of a single man.
And behind this crazy project, an unbelievable story and yet true through and through. Let me tell it to you!
This article is part of my guide "Le Liban by Libshop", which lists the best places to discover in Lebanon! Check out the summary here:
Libshop Travel Guide: the ultimate tourist guide to holidays in Lebanon
At the origin of this crazy project, the story of Moussa Abdel Karim Al-Maamari
The story goes that Moussa Al-Maamari had a passion for medieval castles from an early age. He used to draw castles during his lessons at school.
An occupation that was not to the liking of his teacher, who did not hesitate to punish him for it.
"And now take a sheet of paper and draw a bird," the master told his young pupils.

(…)

"I didn't ask you to draw your father's castle…" said the teacher in a mocking tone…
This sentence is not trivial. Moussa, was from a very poor family, and the reference to "his father's castle" is a mockery of his humble origins.
He will receive chopsticks on his frail shoulders, and worse still, he was fired by the classmate he was in love with, She "who only wanted to marry a man whose father owned a castle", in a nod to the many taunts he was the victim of.
It was enough for Moussa to start his childhood dream. He then devoted the rest of his life to building alone, without financial means, and without any help except that of his family, a real medieval castle.
The construction of the Castle of Moussa
He bought a piece of land with his modest income - his father was a soldier for the French army - from 1951, then laid the first stone, of what was to be a construction of 6,500 stones, in 1962.
Endowed with few means, he carried himself, one by one, and on his back, the stones that make up the building today.
https://www.instagram.com/p/BEL0o_hH2up/
https://www.instagram.com/p/Bmswe20HCxP/
This completely wacky project occupied 60 years of his life, and he ends up realizing his dream.
https://www.instagram.com/p/BtRG6pzl4IM/
If the result causes the skepticism of many travelers and observers, the Château de Moussa represents for others a sort of metaphor for courage, perseverance and the merit of hard work.
https://www.instagram.com/p/6wzFIEn2kG/
Thus, many people advise tourists and Lebanese not to go and see this castle, considered "uninteresting" and "kitch".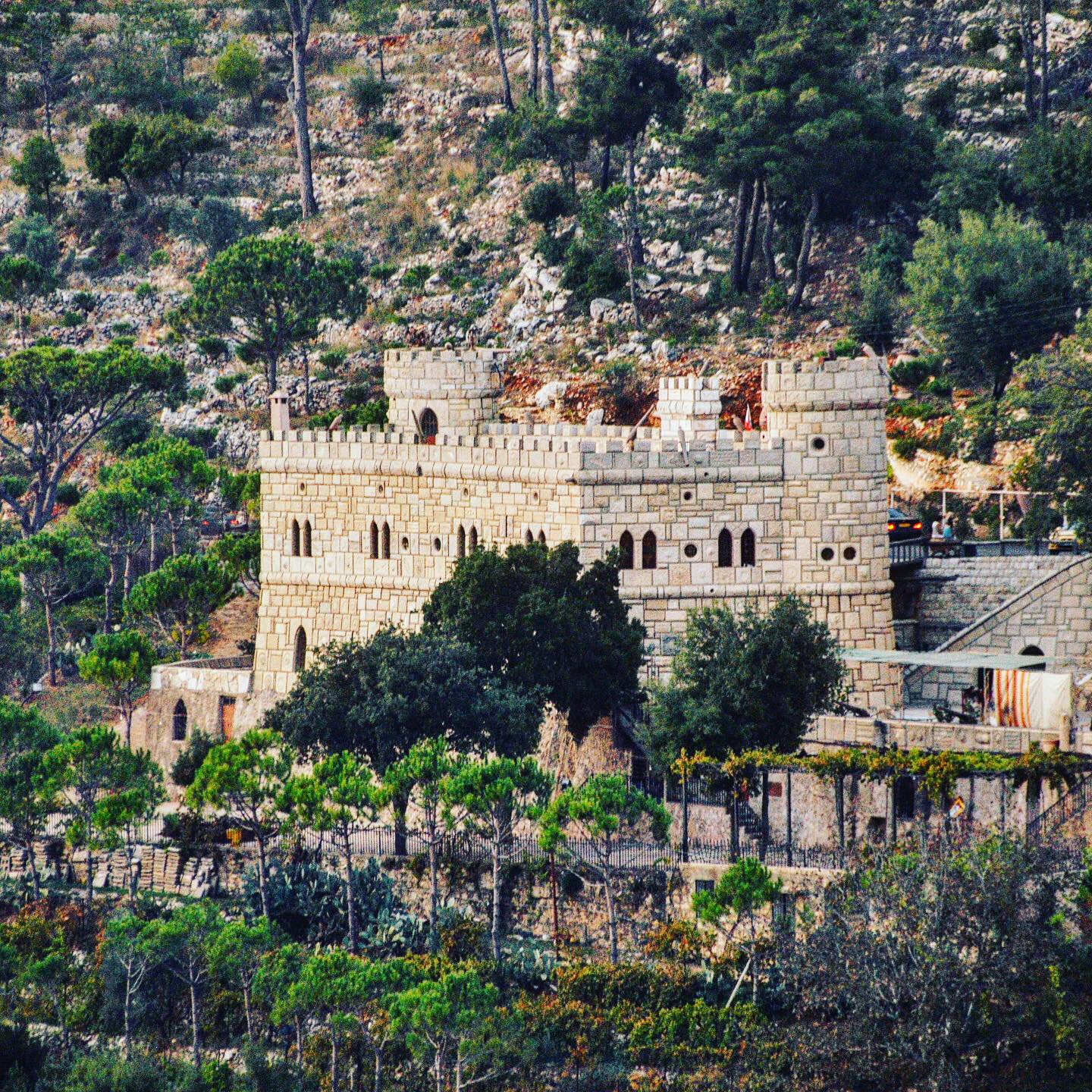 But others praise the fantasy, strength and patience of one man against all, who did as she pleased to pursue her childhood dream, whatever it was.
https://www.instagram.com/p/2oIVT1n2q9/
You won't find anything necessarily exciting inside this castle. But the most important thing is what it translates. Presumably, Moussa wanted to build a tourist attraction but had neither the financial means nor the contacts to do so.
https://www.instagram.com/p/BzlI27JhZK0/
Ultimately, it's more of a one man belief than the technical prowess that commands respect.
https://www.instagram.com/p/ByqbemRjkLe/
The Castle of Moussa is also a sort of allegory of the Lebanese, who can sometimes expend immeasurable efforts to achieve their dreams, however unlikely.
https://www.instagram.com/p/Bz_JBMpnPvU/
This build is a story bug. An architectural aberration. But it is this absurdity that makes it its identity and its interest.
https://www.instagram.com/p/Bu3XoRthV2f/
In the castle, you can admire scenes of traditional Lebanese life, rudimentary statues representing authentic folk traditions, a giant nativity scene and an armory. We see a woman grinding wheat, a man sewing clothes and another riding a donkey.
https://www.instagram.com/p/BL9CXp7Buth/
You can even see a model of Moussa Al-Maamari's classroom, where he sat with statues of the teacher who beat him and the students who laughed at him as he drew a model of his dream castle. .
The castle offers lebanese coffee, and children can take a ride on a donkey. A souvenir shop closes the visit.
https://www.instagram.com/p/BLB-G_Gg1i6/
Moussa's dearest wish would have been for a Hollywood film to retrace his atypical story. Maybe one day it will happen.
https://www.instagram.com/p/BK-jCiXhBOK/
In the meantime, he was able to console himself with the awards he received for his work. He was thus made a Knight of the National Order of the Cedars and a member of the Patriarchal Order of the Holy Cross of Jerusalem.
Moussa Al-Maamari died on January 31, 2018.